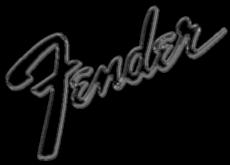 D'Aquisto
In the mid nineties, guitar maker Jimmy D'Aquisto went to work for Fender, adding electric/acoustic guitars to the catalogue. The models include the Deluxe (1995 - current) and the Elite (1994-1995, again current).
Type: 2000 D'Aquisto Elite
Serial #: Not applicable
Remarks: These days, D'Aquisto guitars like this one are made by the US Custom Shop. This one has a solid hand-carved spruce top.
Above photo credits: The Official Fender Website
Please report dead links, possible copyright infringements or guitar-related info to the maintainer of these pages, Richard Karsmakers. You are also quite welcome to send in pictures (with relevant data) of guitars that are so far lacking above!