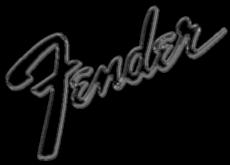 Flame
The Fender Flame model was based on the Esprit, and later formed the basis of the Custom Shop Robben Ford model. The model was only made in 1984, in Japan. There are three Flame models: The Standard, Elite and Ultra. The latter two have this written on the truss rod cover on the headstock.
Type: 1984 Flame Standard
Serial #: Unknown
Remarks: None
Above photo credits: Guitar Base
Please report dead links, possible copyright infringements or guitar-related info to the maintainer of these pages, Richard Karsmakers. You are also quite welcome to send in pictures (with relevant data) of guitars that are so far lacking above!