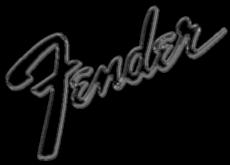 Montego
In an effort to compete with Gibson in the electric archtop field, Fender hired German luthier Roger Rossmeisl. This is one of his designs, the Montego. Both the regular type and the Montego II were made from 1968 to 1974. They featured maple neck with bound ebony fingerboard and "diamond-in-block" markers. Solid spruce top, flame maple sides, bolt-on neck (unusual for archtop guitars).
The difference between Montego and Montego II is the number of pickups and controls: 1 pickup with two controls for the original, 2 pickups with four controls and three-way selector for the II.

Type: Montego (year unknown)
Serial #: Unknown
Remarks: Here's an original Montego. It just has one pickup.

Type: Montego II (exact year unknown, probably 1968 or 1969)
Serial #: Neckplate says "23"
Remarks: This beauty of an archtop has vintage sunburst finish. It's all original except for the ebony saddle, now replaced with a tunematic type adjustable saddle. Click here for a detail of the headstock.
Above photo credits: An Ebay auction

Type: Montego II (year unknown)
Serial #: Unknown
Remarks: None. It's just beautiful.
Above photo credits: Richard Zand-Vliet at Ric's Vintage Guitars.
Please report dead links, possible copyright infringements or guitar-related info to the maintainer of these pages, Richard Karsmakers. You are also quite welcome to send in pictures (with relevant data) of guitars that are so far lacking above!