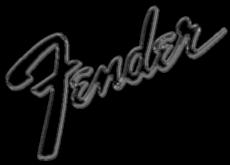 Performer
The Performer was a high quality guitar made in Japan during 1985 and 1986. It was instantly recognisable by the 'arrow' shaped headstock, the twin angled covered humbucker pickups and the somewhat experimental body shape. A bass version exists as well.
Type: 1985 Performer
Remarks: The two pictures here are not from the same guitar.
Above photo credits: An Ebay auction
Type: Performer (year unknown)
Remarks: Despite the shoddy quality of the picture, you can still see that it looks great in sunburst.
Above photo credits: An Ebay auction
Type: Approximately 1984-1987 Performer
Remarks: The serial number is E518599.
Above photo credits: The owner, John Simmons
Please report dead links, possible copyright infringements or guitar-related info to the maintainer of these pages, Richard Karsmakers. You are also quite welcome to send in pictures (with relevant data) of guitars that are so far lacking above!