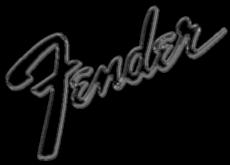 Stagemaster
This is not actually a Fender model, but Squire. With flashy colours and a variety of configurations, it is set to cater for the contemporary musician on a bit of a budget.
Type: 2000 Stagemaster HSH
Serial #: Not applicable
Remarks: Alder body, rosewood fingerboard. This model features hum-single-hum pickups (hence its type name). This colour is called Purple Metallic.
Above photo credits: The Official Squier Website
Please report dead links, possible copyright infringements or guitar-related info to the maintainer of these pages, Richard Karsmakers. You are also quite welcome to send in pictures (with relevant data) of guitars that are so far lacking above!