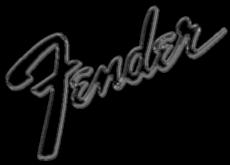 Sub-Sonic
A recent addition to the Fender roster, the Sub-Sonic caters for people who like the low growl of a seven-string but the feeling of a six-string. It's tuned B-E-A-D-G-B and has a 27" scale.
Type: 2000 Sub-Sonic
Serial #: Not applicable
Remarks: This model used to be available only from the Custom Shop, but later became available as a production model. It's got a humbucker and two single-coil pickups and a 'hardtail' bridge.
Above photo credits: The Official Fender Website
Please report dead links, possible copyright infringements or guitar-related info to the maintainer of these pages, Richard Karsmakers. You are also quite welcome to send in pictures (with relevant data) of guitars that are so far lacking above!